It's Time For Your Podcast, I am so excited to be bringing this course to you! In this course with my help and your work you will learn the ins and outs of the podcasting world! From how use your awesome new microphone to how how to edit. You will feel confident and we will fuel your creative fire to get you 100% ready to go and launch your show. Don't get overwhelmed about the details, I got you! How does your show magically appear on Apple Podcast or Spotify, I will show you! Together we will use your gifts and pursue this podcasting dream of yours! I can't wait to hear what you come up with!!
Your Instructor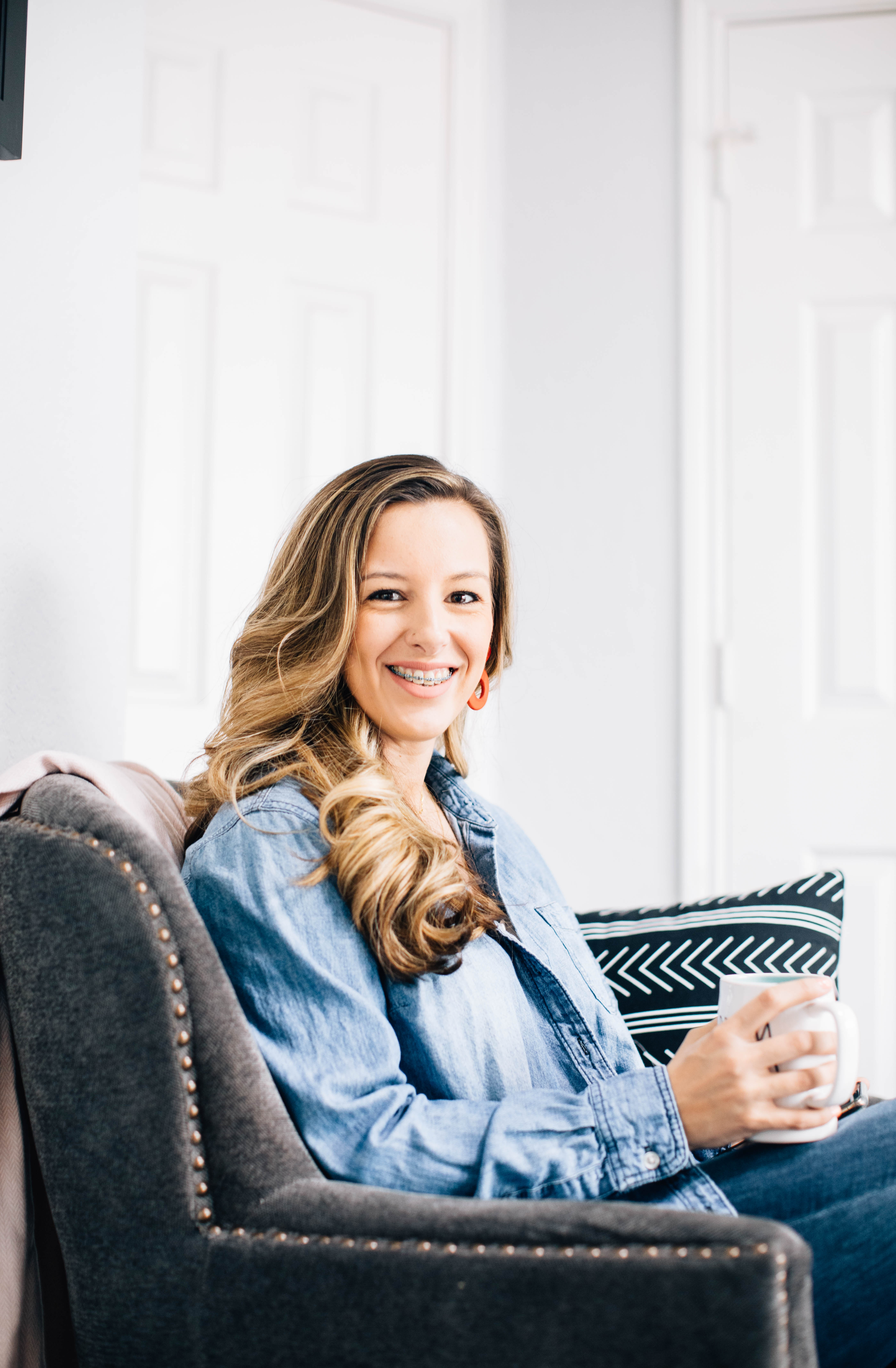 I'm your teacher, and friend, Jeanette, and I am honored to be walking through these next 6 weeks with you as we prep and prepare to launch your very own podcast!
I have helped launch and produce 20 shows in the past year while also being hard at work on my own show for just about 2 years now. With that being said, I've learned the hard way WHAT TO DO when it comes to launching and producing your first podcast and, more importantly, what NOT TO DO.
So, I guarantee that if you show up, do each week's homework and implement the knowledge I'm giving you, we will be celebrating the launch of YOUR podcast in just 6 short weeks.
Aside from being your teacher I am a wife to my sweet husband Jesse. I am the mom to three amazing kids. I am a friend to many and the wearer of many awesome hats. I love speaking to women and helping us all bridge the gap of loneliness. I believe that we are all called to something great and that my calling is to be the best encourager I can be! I hope that you know I believe in you and cannot wait to see what you create!
Course Curriculum
Introduction + Welcome
Available in days
days after you enroll
Week 1: Voice + Identity Mapping for Your Podcast
Available in days
days after you enroll
Week 2: Microphone & RSS Set-up
Available in days
days after you enroll
Frequently Asked Questions
When does the course start and finish?
It begins when you are ready!🎉 Follow the homework week to week and in 6 weeks you have a launched podcast!!!🎉🎉🎉
What if I don't have any podcast experience?
This course was designed specifically for you! No previous experience required, just a willingness to apply yourself, do the work and have fun!
Will the course be available to purchase even after the sale/start date?
Yes! I want to make this knowledge available to everyone at all times. However, if you do purchase after the initial start date period (09/30) this will be a DIY experience. You'll have access to ALL course materials except the private community FB Group due to the nature of the program. Basically, if you're a self-starter, this is perfect for you!
What can I expect to get from this course?
You can expect to have your very own podcast PLUS 2 READY TO GO episodes ready to air in 6 weeks! Along with that you'll have access to professional done-for-you media kit templates to promote your podcast as well as templates that will allow you to confidently pitch yourself to other podcasts.
Can I go at my own pace?
Absolutely. It is not at all required for you to go at the 6 week pace, but it is HIGHLY recommended as there will be tons of support via our private Facebook community that will help you launch on time!
What if I miss a Facebook Live?
Not a problem! You can always go back and catch the replay.
How do I access this course?
This program will be provided to you on a professional, user-friendly learning platform called Teachable. You will receive an email upon purchase with a link to create and log in to your account. From there you will have access to all the program videos and training materials for life.
What is your refund policy?
Due to the digital nature of the program, there is no refund available. Please make sure to read through the course details thoroughly, and feel free to email any questions or concerns you have before purchasing the program to:
[email protected]
Does it include the equipment needed?
Any equipment required to start you podcast (microphone, pop filter, etc) IS NOT included and you will be responsible for any outside purchases that your podcast needs.
Can I share this course with a friend?
Each purchase is good for one person. Please consider that I put a lot of my heart, time, and energy into creating this program for you. Teachable makes all users and member logins, so I kindly advise against it 💗
How long do i have to access the course material?
Indefinitely! Once you purchase this course you'll have lifetime access to it through Teachable.